THE OAK RIDGE BOYS – DOWN HOME CHRISTMAS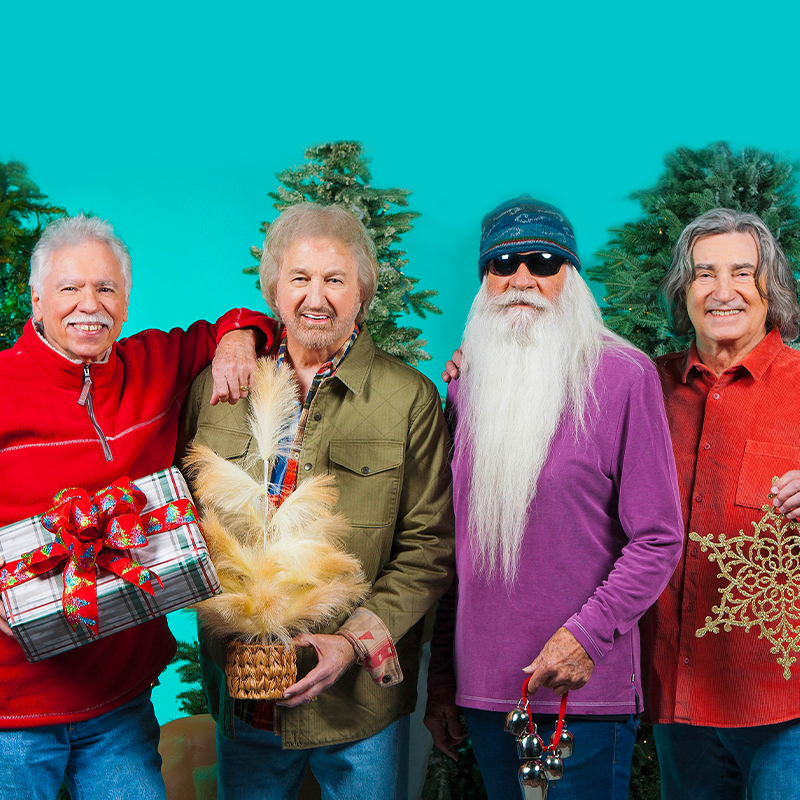 For over five decades, The Oak Ridge Boys have been a mainstay in the music industry, leaving a permanent mark with their chart-topping singles and dynamic stage presence. Their four-part harmonies and vibrant tunes have produced numerous Country hits and even ventured into the Pop realm. With decades of success, numerous awards including Grammy, Dove, CMA, and ACM, and an enthusiastic fan base, their career is nothing short of remarkable. The Oak Ridge Boys bring their 50 years of tradition and chart-topping singles to each stage performance, leaving audiences mesmerized.
The quartet, featuring the vocals of Duane Allen, Joe Bonsall, William Lee Golden, and Richard Sterban, has secured its place as an iconic brand in the Country music scene. The group's remarkable string of hits includes classics like "Elvira," "Bobbie Sue," "Dream On," "Thank God For Kids," "American Made," and many more. Having achieved 12 gold, three platinum, and one double platinum album, along with a double platinum single, The Oak Ridge Boys' impact has been tremendous. Their repertoire boasts 17 national Number One singles and over 30 Top Ten hits, solidifying their place in music history.
The year 2023 holds special significance for The Oak Ridge Boys, as it marks the 50th anniversary of Duane Allen, Joe Bonsall, William Lee Golden, and Richard Sterban stepping onto the stage together for the first time. This impressive ensemble, which has garnered induction into the Country Music Hall of Fame, the Gospel Music Hall of Fame, and the Grand Ole Opry, continues to resonate with audiences worldwide. The Oak Ridge Boys' legacy extends beyond music—they have performed before five presidents—and they maintain a vigorous tour schedule of nearly 150 dates annually at prominent theaters, fairs, festivals, and arenas throughout the U.S. and Canada.
"With a career spanning an impressive five decades, The Oak Ridge Boys are set to deliver a night of unforgettable music and entertainment," stated Jim Wise, FireKeepers Vice President of Marketing. "We look forward to inviting our guests to join in celebrating The Oak Ridge Boys' remarkable 50-year journey and their enduring impact on the world of music."